We have achieved GRS certification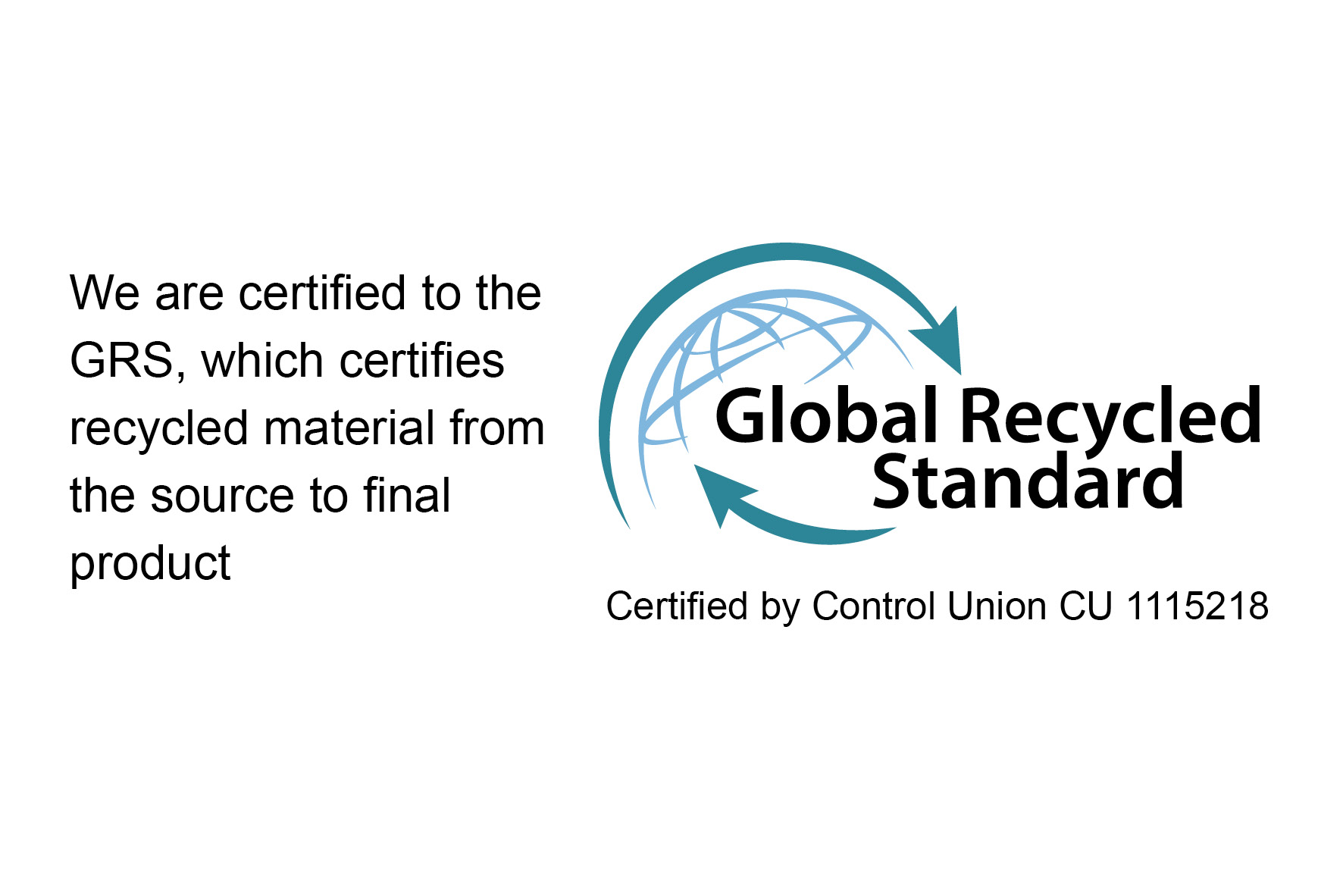 Since September 14th, 2021 we have been able to offer you polyester fibers with GRS certificate. Please contact us to find out more.
A brief note for all those who don't "yet" know about the GRS descriptor:
The aim of the GRS standard is to increase the proportion of recycled materials in products. The standard enables businesses to measure the precise proportion of recycled material within a product and track this through the production chain.
The GRS also includes requirements in terms of the additional materials used within GRS products, as well as guidelines on environmental management and social responsibility in the company. Both the traceability of recycled materials as well as transparency within the production chain are made possible with the help of a higher-level standard called the CONTENT CLAIM STANDARD (CCS). Businesses that operate under this standard must guarantee that the product is made from at least 20% recycled materials. The GRS logo, on the other hand, may only be used on an end product if it is made from at least 50% recycled materials.
The raw materials used to manufacture the fibres can be verified as being either:
POST-CONSUMED, i.e. made from reclaimed PET bottles – the key point here is that the products definitely originate from end consumers – or
PRE-CONSUMED, i.e. they are made from industrial production waste – ideally from proprietary production facilities. With the latter option, the business must prove that the material is genuine production waste that has been collected and used as GRS material. The material must then undergo an external production process.
Certification by the CU or other supervisory authorities also serves to ensure that all the necessary steps have been taken. This is checked annually via an audit. It is mandatory for all companies involved in the manufacture and distribution of these goods to be certified.